A successful collaboration produces results. The prerequisite to a successful partnership is that all parties share a common interest in getting things right the first time. As healthcare providers focus on providing care, collaboration with a full-service healthcare enterprise management partner produces those results.
Coming together is a beginning. Keeping together is progress. Working together is success.
Interested in becoming an Affiliate?

Physician Practice Specialists was founded in 2007 providing specialized healthcare services to clients nationwide.  With offices in Florida, Tennessee and California and specialized practice consultants throughout the country, we provide services to over 2500 providers on a monthly basis.  A+ rated by the BBB and the only nationwide consulting and credentialing company to achieve this rating.  Our clients include solo provider start-ups, large group practices, hospitals, prestigious universities and everything in between.  With our background and proven track record, you're probably thinking that our services could never fit within your budget, this is where you'd be pleasantly surprised.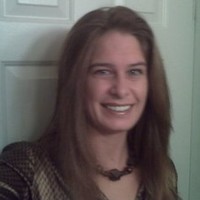 Kimberly Evans
Sales Team Account Manager
Direct Phone & Fax: (904) 302-9254 ext. 7290
kim@drcred.com
.
Our services have been designed to provide the best possible care in a budget friendly package.  Our primary areas of expertise are provider credentialing & enrollment maintenance, practice start-up services, website design/deployment/practice marketing, compliance training and insurance contract negotiations. Website
,
Social Media Solutions For Doctors was created out of the need to help doctors safely integrate Social Media, Chatbots or Facebook Messenger, Text Messaging, and Mobile Website Design into their medical marketing plans to generate new patient leads and to improve the communication process with patients by providing multiple ways to communicate with your office. Website
Quintin L. Gunn Sr., CSO 
Phone: (407) 702-4408
quintingunnsr@gmail.com